Erasmus+ KA2 Small-Scale Partnership
The project is aimed at education professionals working with adults in Germany and Spain, who for various reasons have difficulty in accessing employment and social insertion: immigrants, refugees, vulnerable women, unemployed, ethnic minorities, etc.
CompArte responds to the needs of Adult Education and Intervention professionals in order to implement tailored learning pathways for learners and adults, offering them the opportunity and tools to develop new skills and qualifications, which are essential to strengthen their employability.
Erasmus+ KA2 Small-Scale Partnership
Das Projekt richtet sich an Bildungsfachleute, die mit Erwachsenen in Deutschland und Spanien arbeiten, die aus verschiedenen Gründen Schwierigkeiten beim Zugang zu Beschäftigung und sozialer Eingliederung haben: Zuwanderer, Flüchtlinge, gefährdete Frauen, Arbeitslose, ethnische Minderheiten usw.
CompArte geht auf die Bedürfnisse von Fachleuten der Erwachsenenbildung und der Intervention ein, um maßgeschneiderte Lernwege für Lernende und Erwachsene zu implementieren und ihnen die Möglichkeit und die Instrumente zu bieten, neue Fähigkeiten und Qualifikationen zu entwickeln, die für die Stärkung ihrer Beschäftigungsfähigkeit unerlässlich sind.
Madrid, Spain 22-24.04.2022
The coordinators from Germany and Spain celebrated a kick-off meeting in Madrid, Spain, to plan the project's upcoming activities, tasks and responsibilities.
Die Koordinatoren aus Deutschland und Spanien führten heute ein Kick-off-Meeting in Madrid, Spain, durch, um die bevorstehenden Aktivitäten, Aufgaben und Verantwortlichkeiten des Projekts zu planen.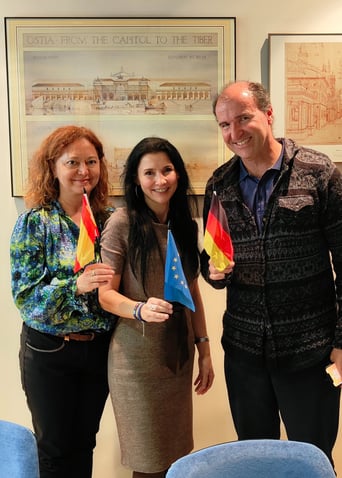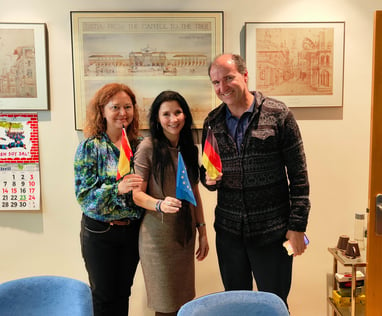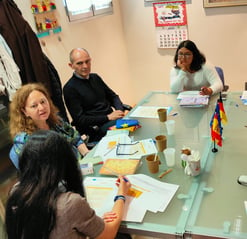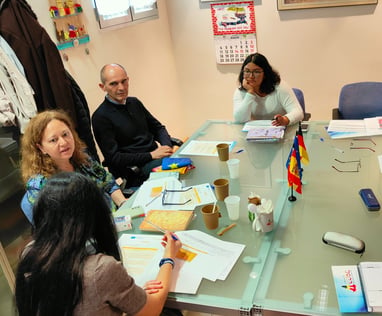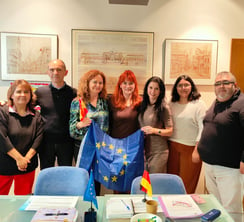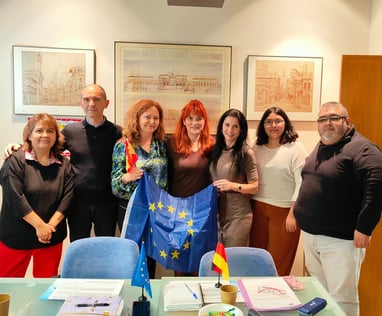 JST: 7 social trainers and workers from Germany and Spain assisted and jointly worked on the training modules previously prepared by the partners.
JST: 7 Sozialtrainer und Sozialarbeiter aus Deutschland und Spanien unterstützten sich und arbeiteten gemeinsam an den zuvor von den Partnern vorbereiteten Schulungsmodulen.
Berlin, Germany 13-19.09.2022